When it comes to planning an event, finding a great venue is key. Having the right space can make or break your gathering, whether it's a large corporate gig, a small company meeting, or a social function.
So how do you begin sourcing a venue?
You can try to go it alone using Google as your guide, but it can be a painful and time-consuming process.
Even if you're a master at juggling tasks and priorities, this can be the most challenging part of event planning. You'll likely spend hours searching for locations. There are phone calls to make, prices to consider, logistics to work out, schedules to align, and a myriad of details to sort out, such as:
What's the space's capacity?
Does the space have accessibility for attendees with disabilities?
Is seating provided? Tables?
Is WiFi available?
Are there enough power circuits available?
Are there restrooms?
What amenities does the venue offer?
Do I need a permit?
Is there parking for everyone?
What about rooms (for out-of-town events)?
And that's just the venue part of your event. You still have all of the other details to plan.
If you want to save both time and your sanity, the better bet is to hire the pros to help you find the right venue. Here at CSP Worldwide, for example, we partner with Meeting Solutions, which specializes in finding the perfect venues and handling all of the details from beginning to end.
"Anybody can contact a venue and inquire about meeting space and a room block," says Brandon Koenig, President of Meeting Solutions. "To find the perfect site for our clients, we take pride in knowing the group, asking the right questions, and being part of the conference/meeting team."
CSP Worldwide has been collaborating with Meeting Solutions for nearly 25 years. We provide the audio/visual, lighting, stage set, entertainment, and branded merch (swag, trophies, awards, executive gifts, room amenities, and more) and they help clients with site selection, contract negotiations, logistics, and assist with on-site management; taking care of all the little details in between. They'll even handle event registration, menu design, room list coordination, and off site excursions!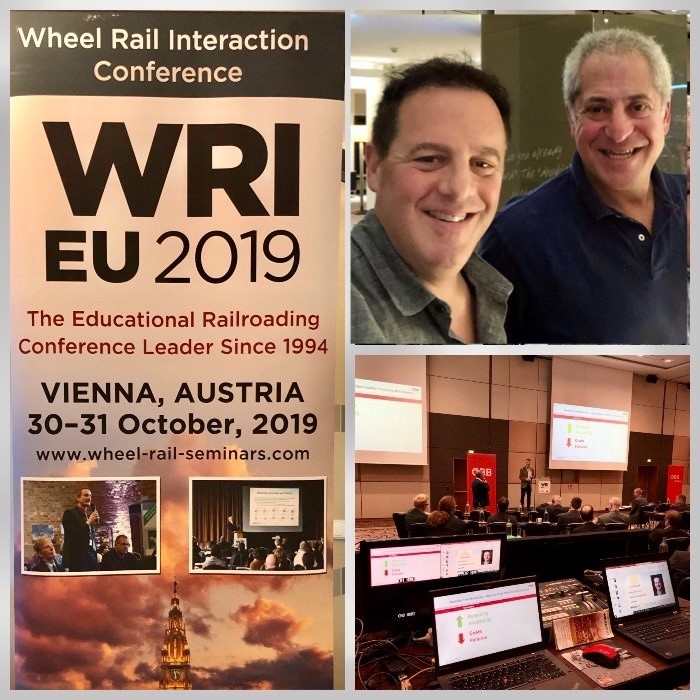 In a flyer from a co-produced conference in Vienna, Austria, Carey Smolensky, President/CEO of CSP Worldwide, is pictured on the left, and Brandon Koenig, President of Meeting Solutions, is on the right.
"I know that when I am working with this amazing company, the venue selection (anywhere in the world) and the negotiation of the contract will be flawless," says Brent Stringfield, Director of Operations at CSP Worldwide. "I believe the best foundation for a successful event is the venue."
"I value the mutual relationship we have with Brandon and his team to support our clients and events globally. Having Meeting Solutions within our corporate headquarters for almost a quarter of a century is priceless!" – Carey Smolensky, President/CEO of CSP Worldwide.
Need Help Planning Your Event?
For experiences that your attendees won't soon forget, let the experts at CSP Worldwide and Meeting Solutions handle your live, virtual, and hybrid event needs. Schedule a complimentary consultation today to see how we can make your dream event come to life!