The day a boy becomes a Bar Mitzvah (Son of the Commandment) or a girl becomes a Bat Mitzvah (Daughter of the Commandment) is an important milestone for Jewish families as it is becoming an adult in the Jewish tradition. Start thinking about what this rite of passage means to your family and what type of celebration you want to have.
With quite a few details to be mindful of, some families plan 1-3 years ahead of the event. If you're involved in the planning, here are some things to consider for making this big day a complete success.
Choose A Date
The first thing you'll need to know before you plan your party is the date for your child's Bar or Bat Mitzvah service in the synagogue. The date may be assigned up to three years in advance, depending on the size of the congregation. Usually, it's close to your child's actual birthday.
Book The Venue
You will need to decide on the date of the celebration and if you will be hosting an afternoon or evening event. Here are some questions to take into consideration:
– Will your party be held at the synagogue or another location?

– Will you hold a party only for the kids, or will it be mixed ages?

– Will the food be kosher or non-kosher?

– Will you need multiple rooms for a cocktail hour and hors d'oeuvres, a young adult pre-event room, and the main room?
Once you have determined your venue, you can customize your menu with their catering manager or an outside catering company if you so choose.
Pick Your Theme
While a theme is not necessary, it may or may not be right for you or the guest of honor. Choosing a theme for your Bar or Bat Mitzvah can help make the other aspects of the event flow more easily. Incorporate the guest of honor's interests (music, sports, movies, books, etc.), or donating to a charity, food bank, or other cause can be translated into centerpieces and décor that can also serve as the donation. Let it inspire the celebration.
Decide On Decor
Your gears might be turning by now as your ideas build up on the theme for the party. Whether you decide on a specific theme or not, the decor elements to consider; a sign in book or sign in board, table centerpieces, table linens, props, backdrop, custom signage of logo or name, dance floor coverings, lighting, and even special effects.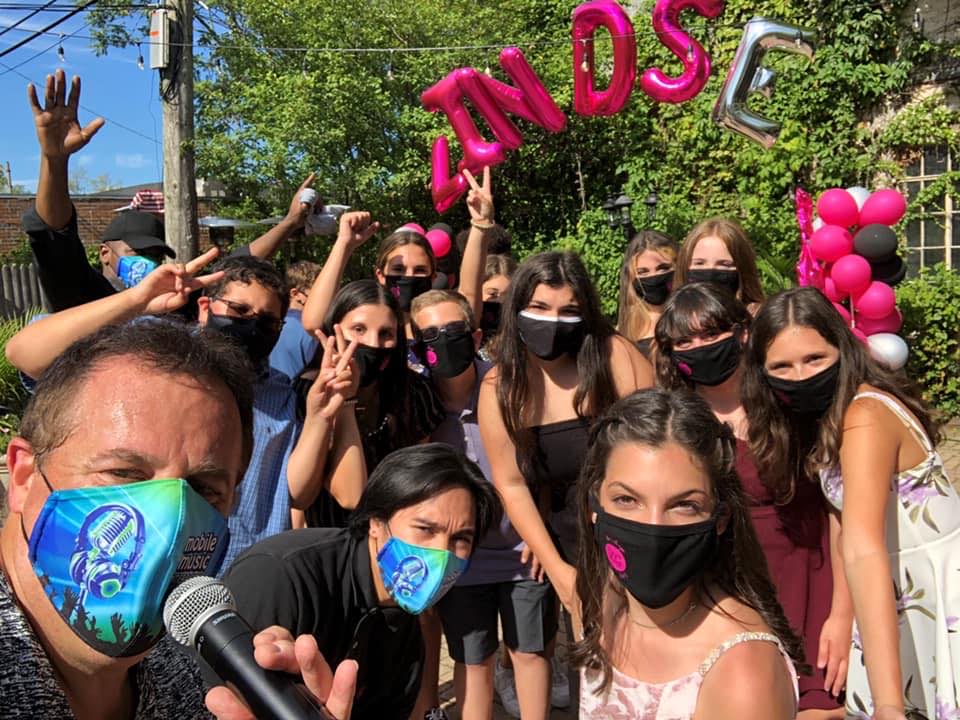 Select Your Entertainment
Your guests may not remember what they ate, what the décor looked like, or who they spoke to, months after the party; but they will remember the experience they had. Your entertainment can make or break the success of your event as well as what people remember. Make sure there is a good balance of entertainment to cater to the different generations at the party and your agenda and music preferences are confirmed in advance. Explore whether you need to hire a band, a DJ , or a mix of both. For a unique experience, event companies like Carey Smolensky Productions can tailor your entertainment to fit your Bar or Bat Mitzvah's theme, including ancillary entertainment elements like a Roving Entertainer, Photo Booths, Game Shows, Air Brushed Art, Contortionists, and Custom Lighting, LED Walls, and Special Effects!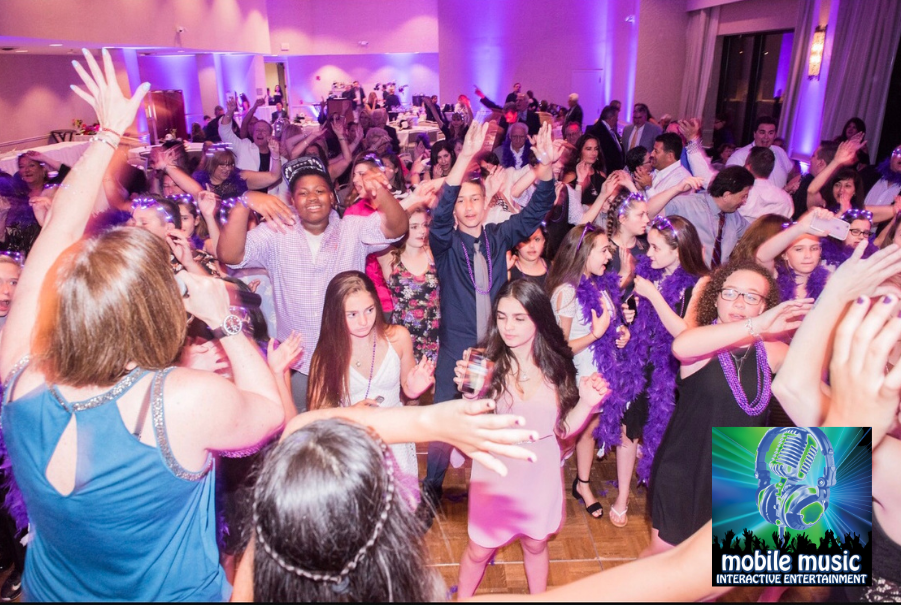 Photography and Videography
Preserve your child's coming-of-age for posterity through high quality photography and videography. Check your synagogue's policy regarding taking photos and videos during the service. You may only be allowed to have photos and videos taken during the rehearsal. Custom photo and video montages are another way to share the progression of the guest of honor's life with your guests.
Invitations
Your invitations will need to provide your guests with all the details of the places and times they'll need to be. Invitations can be formal or informal, they can be addressed with handwritten or printed calligraphy, and even virtual and video invitations have become popular. Typically invitations are mailed 6-8 weeks prior to the date of your event.
Custom Giveaways
Party favors are something tangible that your guests can also remember the event by. These personalized giveaways can be T-Shirts, Sports Bags, Shorts, Hoodies, Beach Towels, Sweatpants, Caps or Water Bottles.
Your Partners in Event Production
The Carey Smolensky Productions family of companies has been helping our clients celebrate Bar and Bat Mitzvahs for over 4 decades. There are numerous details to consider, from coordinating with venues and caterers, entertainment, expert videography and photography, down to decorations, and custom giveaways; we can provide you with anything you need. We're all about delivering extraordinary live or hybrid events wherever you may be—whether your Bar or Bat Mitzvah is local to our headquarters in Chicago, anywhere in the country, or in Israel. Our COVID protocol also ensures that live events are done with utmost care for guests, staff, and vendor partners.
As your event production partners, we're here to make party planners' lives easier and provide all the options you need to elevate your special day.
Ready to raise the bar for your celebration? Schedule your complimentary consultation today!