What Our Clients Say
Hear from clients who have loved the CSP experience!


The standard in the industry. Hiring these fellas is a no brainer.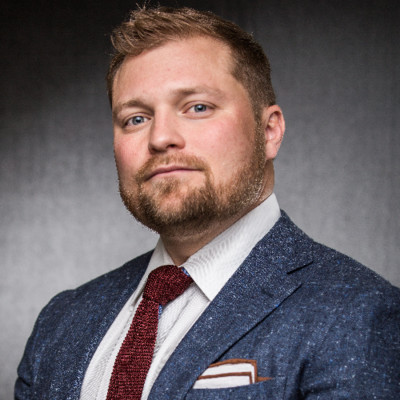 Carey Smolensky is a very rare breed: an amazing artist, compassionate husband, benevolent father and dear friend. Whether it be a corporate outing in the largest stadium, an elegant wedding for friends or a simple get-together, Carey delivers by leading with his heart and always asking what he can do to make the world a better place. He is proof that something greater is out there calling us all to action.



Carey and his team of dancers, technical folks and DJ Shani are second to none. They are simply the best. We hired Mobile Music Interactive Entertainment four years ago for our daughter's Bat Mitzvah and what an awesome choice it was. And then this past weekend, Carey and his team rocked our younger daughter's outdoor Mitzvah party. Carey is attentive, courteous, creative and brilliant. And shout out to Diane who runs Carey Smolensky Productions sister company Custom Specialty Promotions- Diane created a logo, sweatshirt and mask giveaways for the kids. They were hits! Not only hits, they were grand slams! Last but not least, Carey and team demonstrated that the "Party can still go on" even during these unprecedented times. Their music, games and energy put smiles on everybody's faces - something everybody hasn't had much of the past 6 months during this pandemic.


We had Carey and his team at our wedding and it was amazing in every way. I felt all the nervousness and stress melt away as soon as I saw Carey's face that day. Everything was set and ready to go, complete with sound check, far before any of my guests arrived for the ceremony. He runs his company so professionally that I knew the second I saw him... my job was done and I could just enjoy the day and stay present in the moment. There's an old saying.... "true art is to conceal the art" and that's what you will get from Carey. All the magic will happen but you will not see the work that goes on behind the scenes. I highly recommend Mobile Music. Thank you Carey!


Carey and his crew truly exceeded our expectations for our daughter's Bat Mitzvah. They kept the celebration moving along, full of energy, dancing, and fun. Shani was our DJ, and she rocked the music! Her mix of music and her talent at managing transitions between songs and during contests and games was nothing short of incredible. We had three dancers, who expertly and seamlessly integrated with both kids and adults and encouraged guests to participate. They were talented and fabulous at working the crowd. We also appreciated how Carey worked with us on an agenda, along with musical preferences, to deliver a marvelous experience. Over the course of the evening, we received multiple comments from kids and adults alike on how awesome these guys were.

Veterinary Specialty Center

We just wrapped up our second event with Carey Smolensky and his team. They have done an outstanding job for us both years. His team made great suggestions for this year's event after working with us last year and learning how we operate. They did a wonderful job helping our less experienced speakers feel at home. They were also very proactive during our event, making any changes we needed while they were working. We can't wait to work with them again for our future events.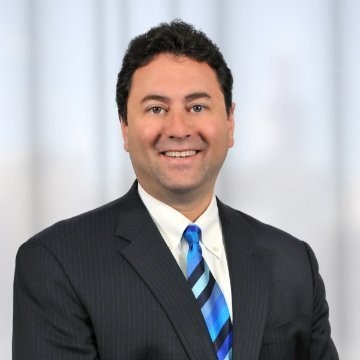 MOBILE MUSIC INTERACTIVE ENTERTAINMENT WAS AWESOME. They were full of energy, non stop dancing and kept all the kids and adults smiling, having fun and enjoying our son's Bar Mitzvah December 8th, 2012. THE DANCERS WERE ENERGETIC, the DJ was Fun and Creative, the Music Selection was across the board perfect with all the best songs of current and past. The Master of Ceremonies (Carey) was the best...top Notch and kept the Dance Floor FILLED and ROCKIN for 4 hours of fun and dancing and games and amazing lights & sound/effects and party favors for all. Our Son's Friends had a blast at the Party & Bar Mitzvah and they were entertained from start to finish. The entire staff made sure all of us enjoyed the party. They created the craziest and most amazing HORAH!!!!! MOBILE MUSIC INTERACTIVE ENTERTAINMENT WAS ALSO VERY HELPFUL IN OUR CENTER PIECES and ROOM DECOR!!!!!! WE DID COLLEGE BASKETBALL for our theme and they can do any theme for any room!!!! Their staff was consultative, reviewed our needs and delivered a final product and feeling that was warm, exciting and appropriate for our party and evening. THEIR PEOPLE WORK WELL WITH CATERERs, PHOTOGRAPHERS and with the Place you are having your party.... We were very impressed how they communicated and coordinated with everyone For any party and for both YOUNG AND OLD, Get MOBILE MUSIC INTERACTIVE ENTERTAINMENT !!!!! WE HAD A BLAST and they were AWESOME!!!!!!! SS


Professional AND fun! I highly recommend Mobile Music! Shani was our DJ for a Sweet 16 party, and we used Mobile Music for the uplighting inside our tent. Even the teens commented that Shani was a great DJ! The team was very professional and experienced. I selected Mobile Music because of their professional follow up from both Denise and Shani. I thought if they were consistent with their follow up, they would be reliable and professional on the day of the event. Shani was perfect with the crowd of teens. The uplighting crew and Shani were on time, and took care of all the details. The uplighting was beautiful. I was very impressed. Mobile Music is a team of excellent professionals. I would hire them again.


We hired Mobile Music for our son's bar mitzvah after we saw them perform at a mitzvah showcase. From the moment I contacted Mobile Music, they have always responded promptly. They provided excellent, personalized service. The DJ, Shani, did a great job working with us. She also worked with the venue to ensure a great party! The kids loved everything--especially the games and prizes. Mobile Music made the whole experience so easy for us! I was able to get anything that I needed to make the party special--tshirts, prizes, video montage, etc. through Mobile. Everyone had a great time! And they were reasonably priced. I already had several guests ask about using Mobile Music for their upcoming parties. I highly recommend Mobile Music


Shani Barnett and Mobile Music will make your party amazing!!. My daughter's bat mitzvah last night was "LIT"... the kids AND the adults danced ALL night. The dancers kept everyone up and having fun. I would use them again absolutely!!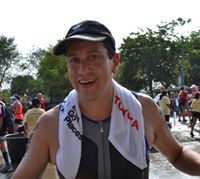 Mobile Music did a fantastic job at my daughter's bat mitzvah. We also used them at my son's party a couple of years ago. They are easy to work with, the (100+) kids there loved them, the adults thought it was great, and the party went off without a hitch. But the best part is they understood how to execute my vision. Sometimes when we attend a bat mitzvah, we feel that we are there as grown-ups to watch a kids party. That is not at all what we wanted. It's a party that has to work for adults and kids. If the music is so loud that adults can't talk, that's not so fun. Adults should be dancing too. Carey Smolensky and his team executed that perfectly. Both adults and kids had a ton of fun. Great job. See you in 4 years for the next one!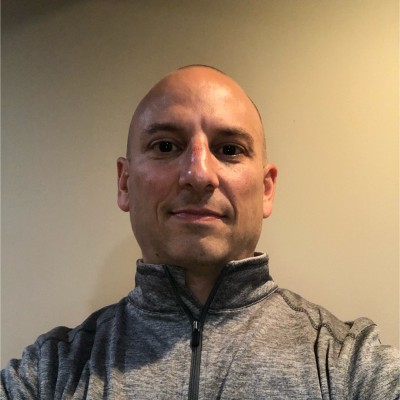 I used Mobile Music Interactive Entertainment for my son's bar mitzvah. The event was at Pinstripes and Carey Smolensky who is the owner of Mobile Music Interactive Entertainment is also the head MC. You can do all sorts of packages. We had a package that included 3 dancers, a DJ and a drummer. The party was crazy, no one sat down. They did not stop playing which I wanted the entire time from after the cocktail hour until the party ended. They had games for people to play and win prizes. They did my entire decor and the theme was the Simpsons so it was pretty awesome what they came up with. If you want to do very little work and actually get to enjoy your party or event you just dropped $$$ for, then hire Mobile Music Interactive Entertainment for your next party or event.


We used Carey and his team for our daughter's Bat Mitzvah. Things didn't go exactly as planned because our daughter got ill during the party and we were late arriving due to the ceremony running long. Carey was a true professional from start to end, adapting to the instability to keep the party going, the dance floor filled, and the music playing. Carey really knows how to read a crowd and adapt to the unpredictable. We highly recommend Carey and his team for your party any day!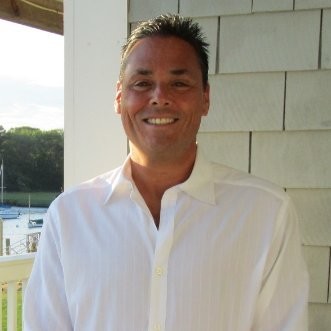 We used Mobile Music for my sons bar mitzvah and a few years later for my daughters bat mitzvah. Working with Carey and his team of fabulous dancers was an amazing experience for my wife and I as well as our kids. The Dance floor was filled for the entire party which was our main concern. We have been to other party's and the DJ couldn't get anyone dancing. We highly recommend Diane for getting all the party favors too! We checked with other company's and we felt very comfortable dealing with everyone involved with the Mobile Music team. My only hope is that you'll be around in another twenty years so our grandchildren will experience the energy and fun of your party's. This is as good as it gets!!!



I've worked with CSP on multiple events and I can honestly say that I haven't had one experience that hasn't completely WOW'd me with their creativity, Every time I've contracted with them, I wonder what new and amazing ideas they have created for the event. The staff is always friendly, energetic, personable, and on-time. I highly recommend Carey, Brent, and the rest of the gang at CSP and I look forward to working with them again in the future.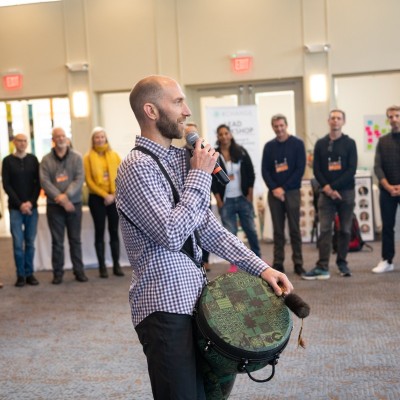 I'm a musician and speaker who has worked closely with Carey and his team over the last three years. They're professional, super timely and fun to work with in general.

Whether it's a 30 person mastermind or a 500 person event I highly recommend Carey and his team.


Saw these guys in Maui at a huge convention. Absolutely TOP NOTCH from top to bottom!!!!!!


We host the Chicagoland Continuing Education Event in the veterinary community and have hired Carey Smolensky Productions two years in a row. They have done an outstanding job both years at our growing event that includes 2 lecture halls with over 400 participants on each side.

Carey made great suggestions for this year's event after working with us last year and learning how we operate. They did a wonderful job helping our less experienced speakers feel at home. They were also very proactive during our event, making any changes we needed while they were working. We can't wait to work with them again for our future events. They really take the stress of the AV portion of our program out of our hands so we can concentrate on everything else.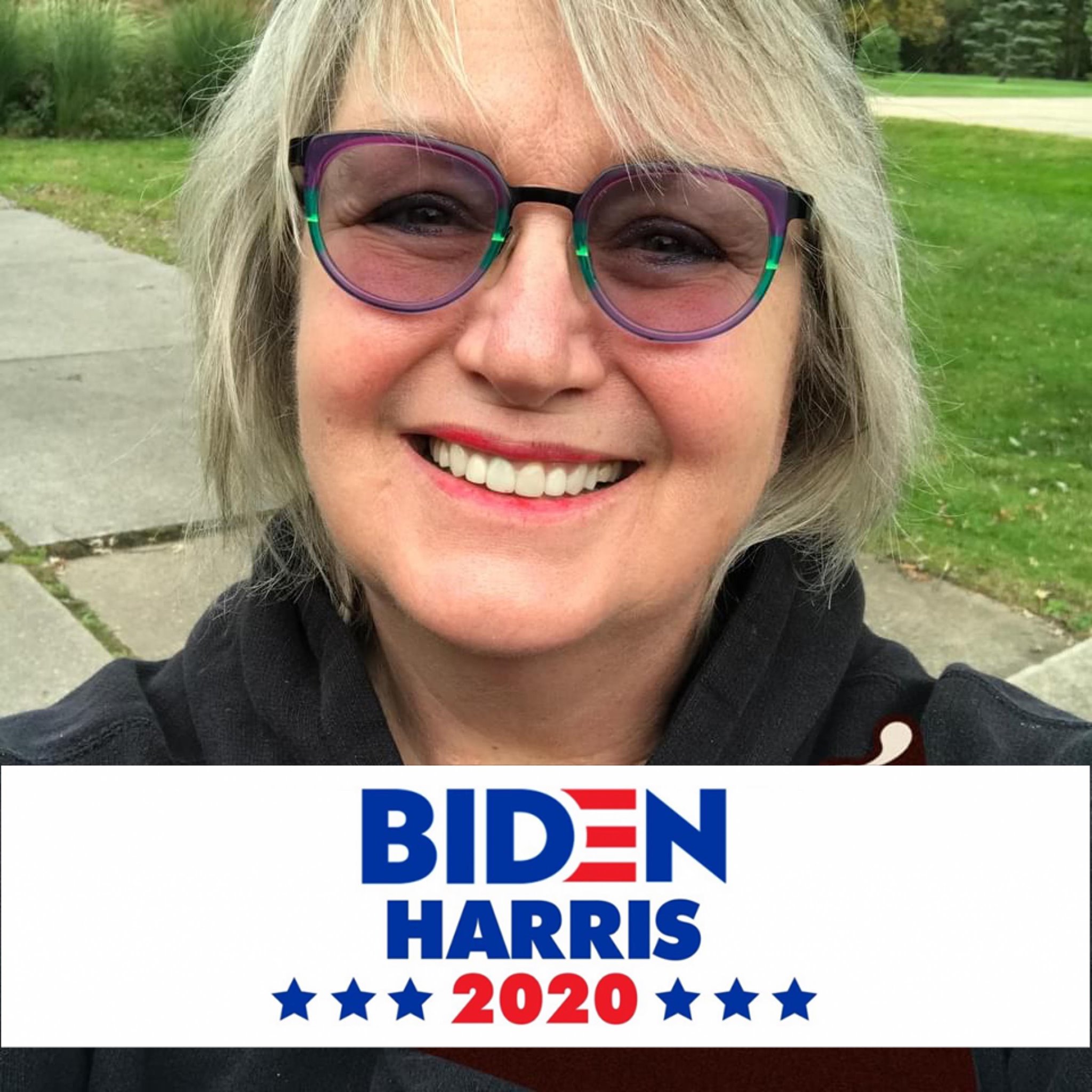 Awesome music at #Cleveland2019 Sustainability Summit!! From the moment Uptown Funk started, I was dancing in my chair! Had to find out who was DJ'ing. Great day, music makes an event SO much more inclusive!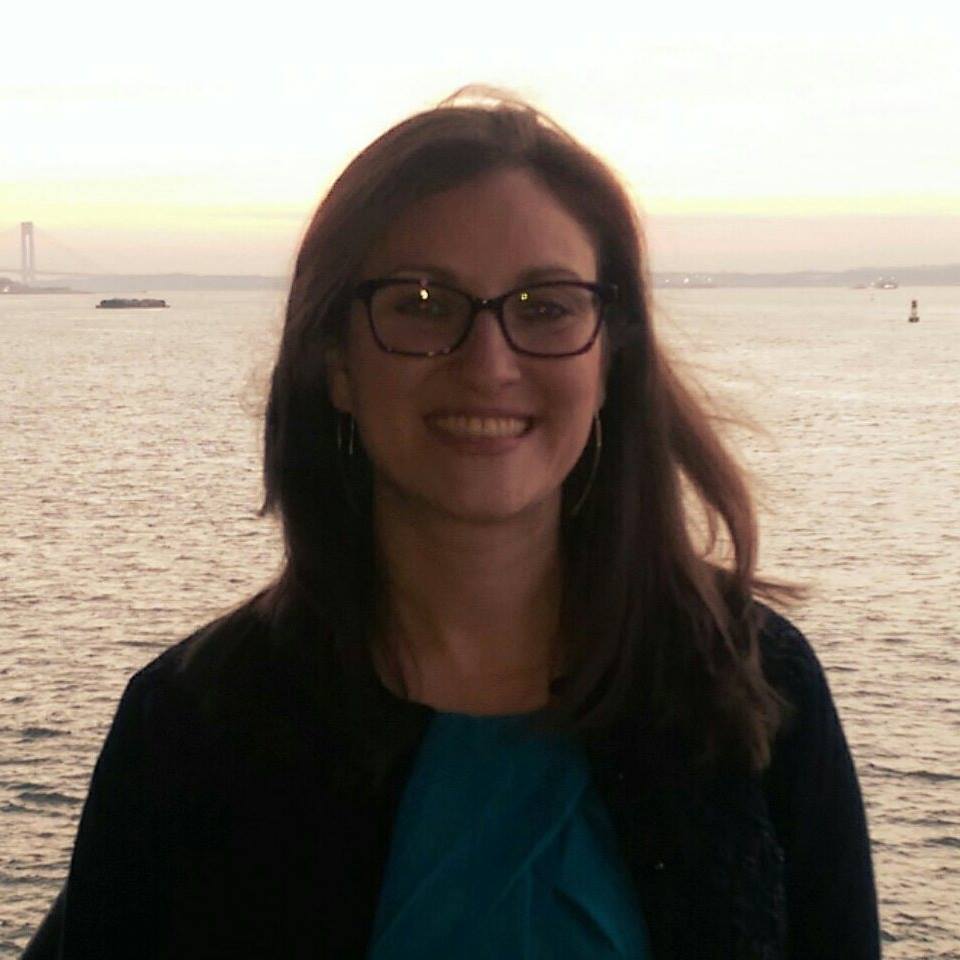 Too cool going all the way down to Dallas just to run into folks from Chicagoland. There's a reason they travel so much... Carey and STORM absolutely know how to rock a party.



They were fantastic at my daughter's Bat Mitzvah! They knew exactly what needed to be done for everyone to have a great time.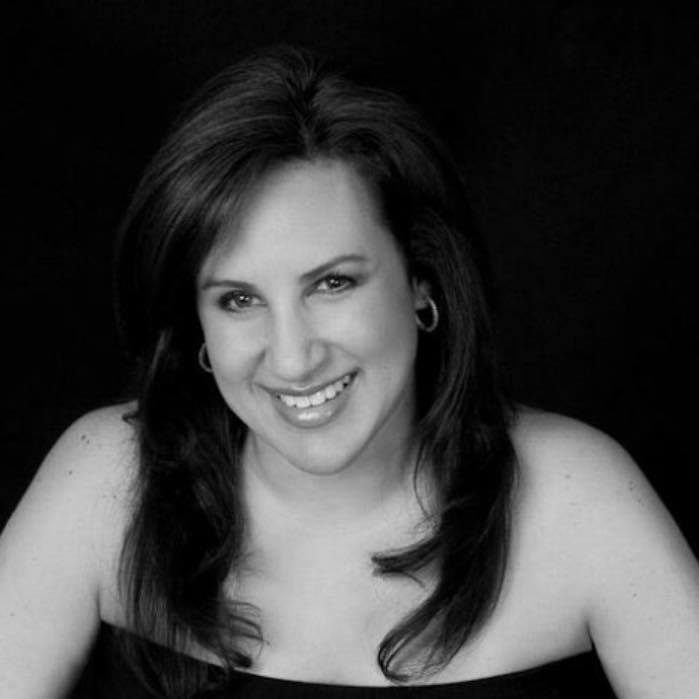 The STORM crew was absolutely fantastic! The production that was done for my sons bar mitzvah was out of sight! It was customized, unique and truly created an unbelievable atmosphere for our guests! The LED video wall and intelligent lighting was the bomb!